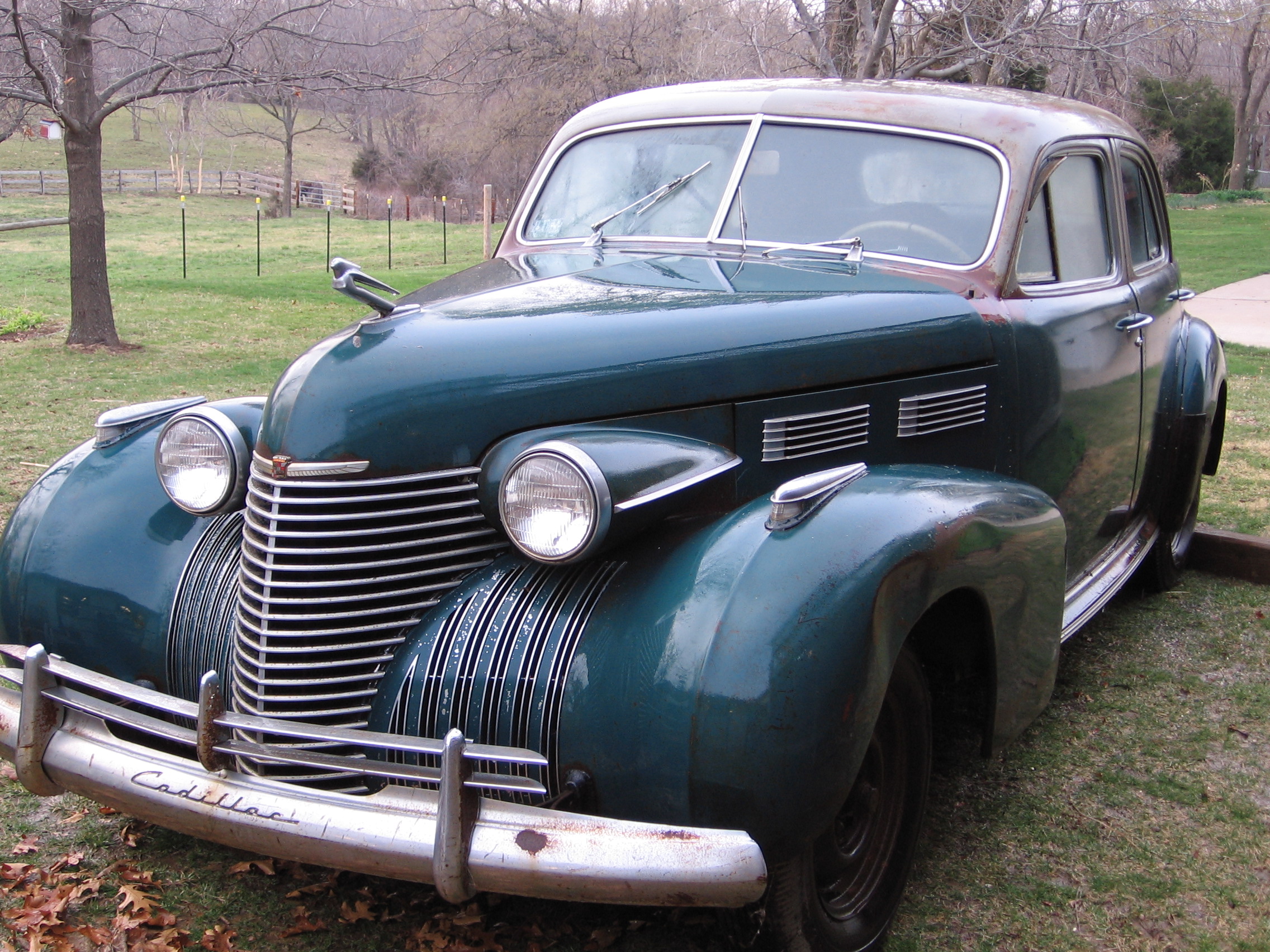 1940 Cadillac 4-Door Sedan. Texas car until 1992, when it came to Kansas. It's been in a garage or under cover ever since.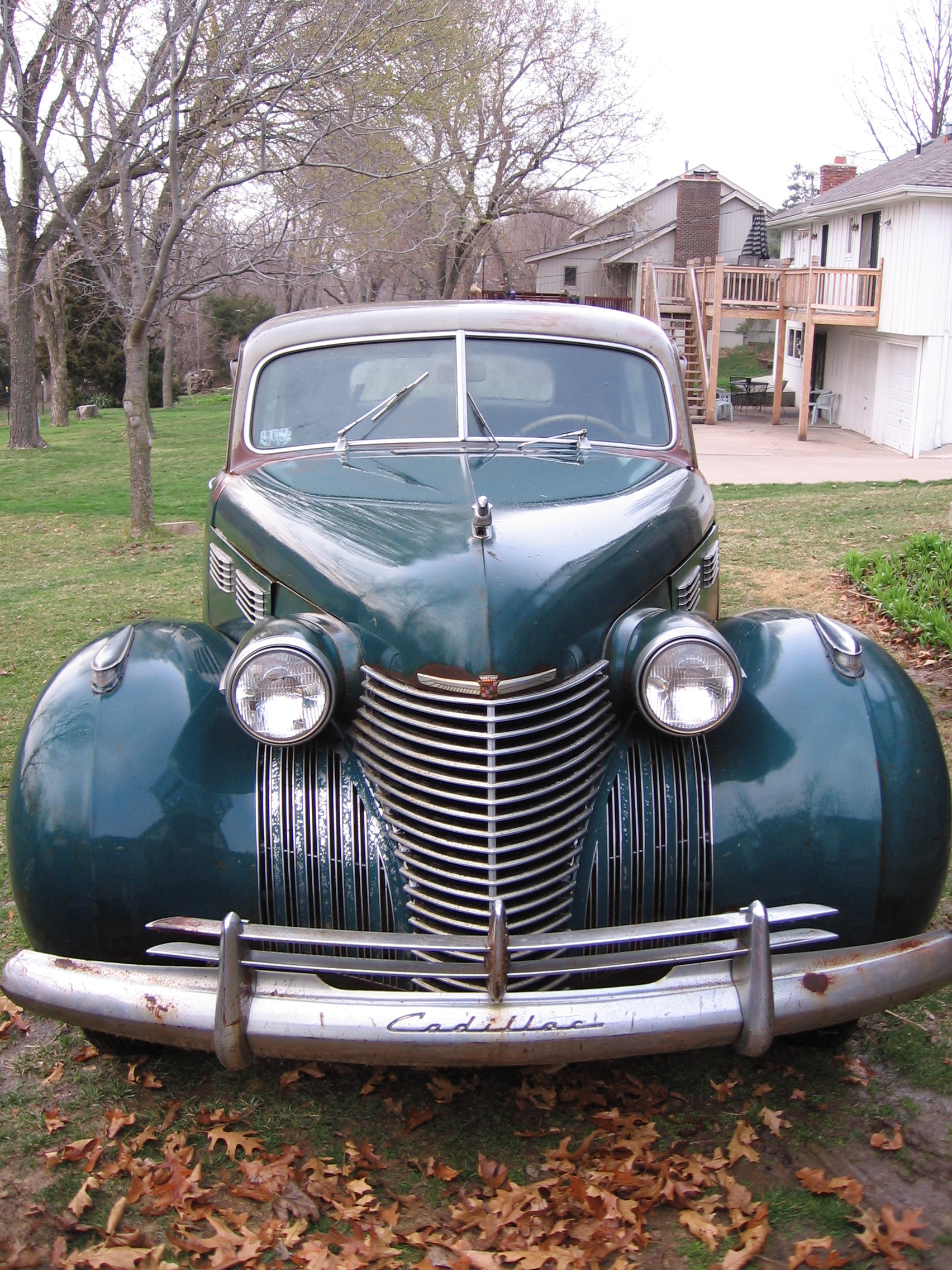 I have some extra parts. right rear fender, radiator apron, etc.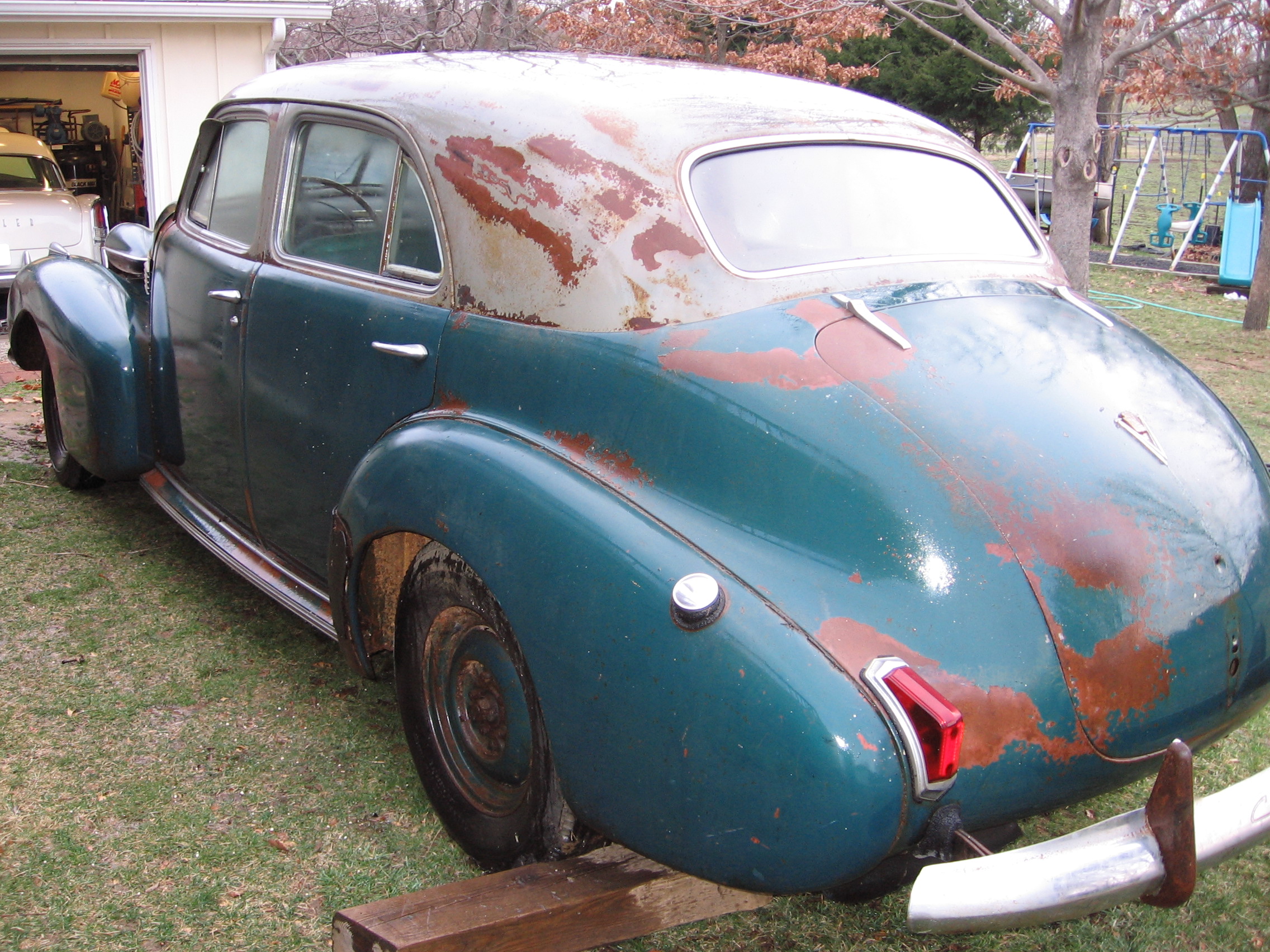 Glass is reuseable, but not perfect.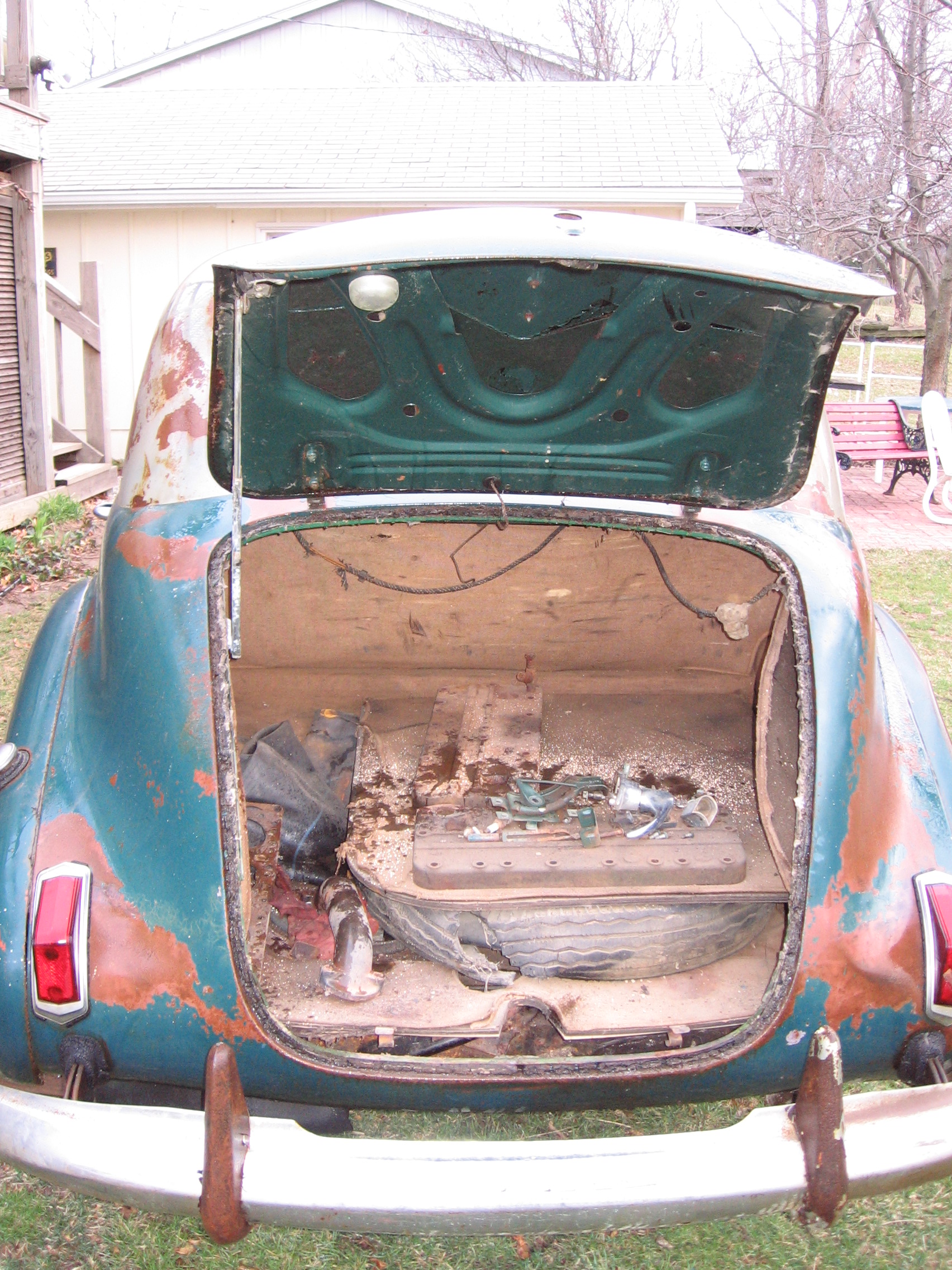 All of the weatherstripping will need to be replaced. All those hot Texas summers turned it into charcoal. Bumper Guards need to be rechromed.